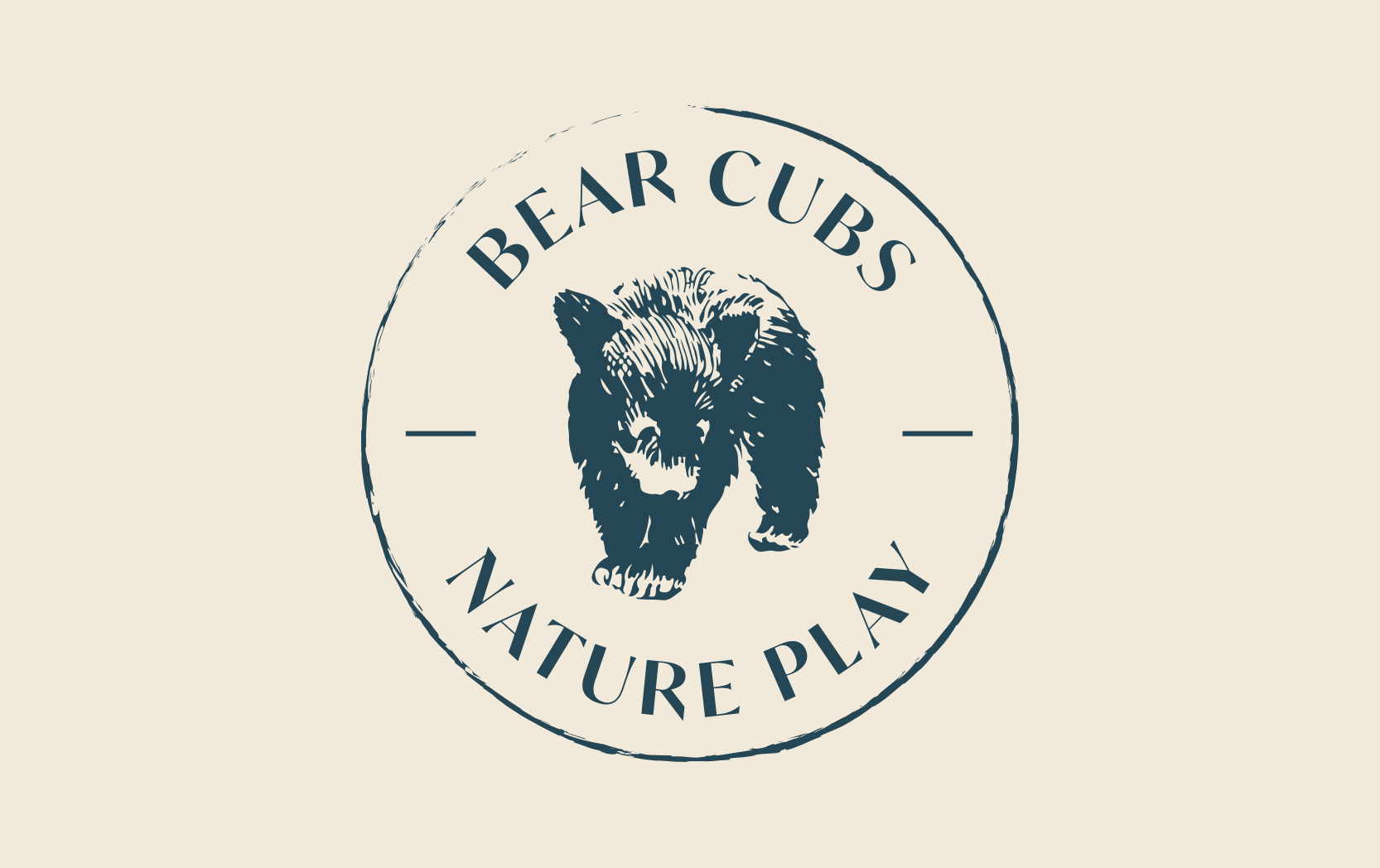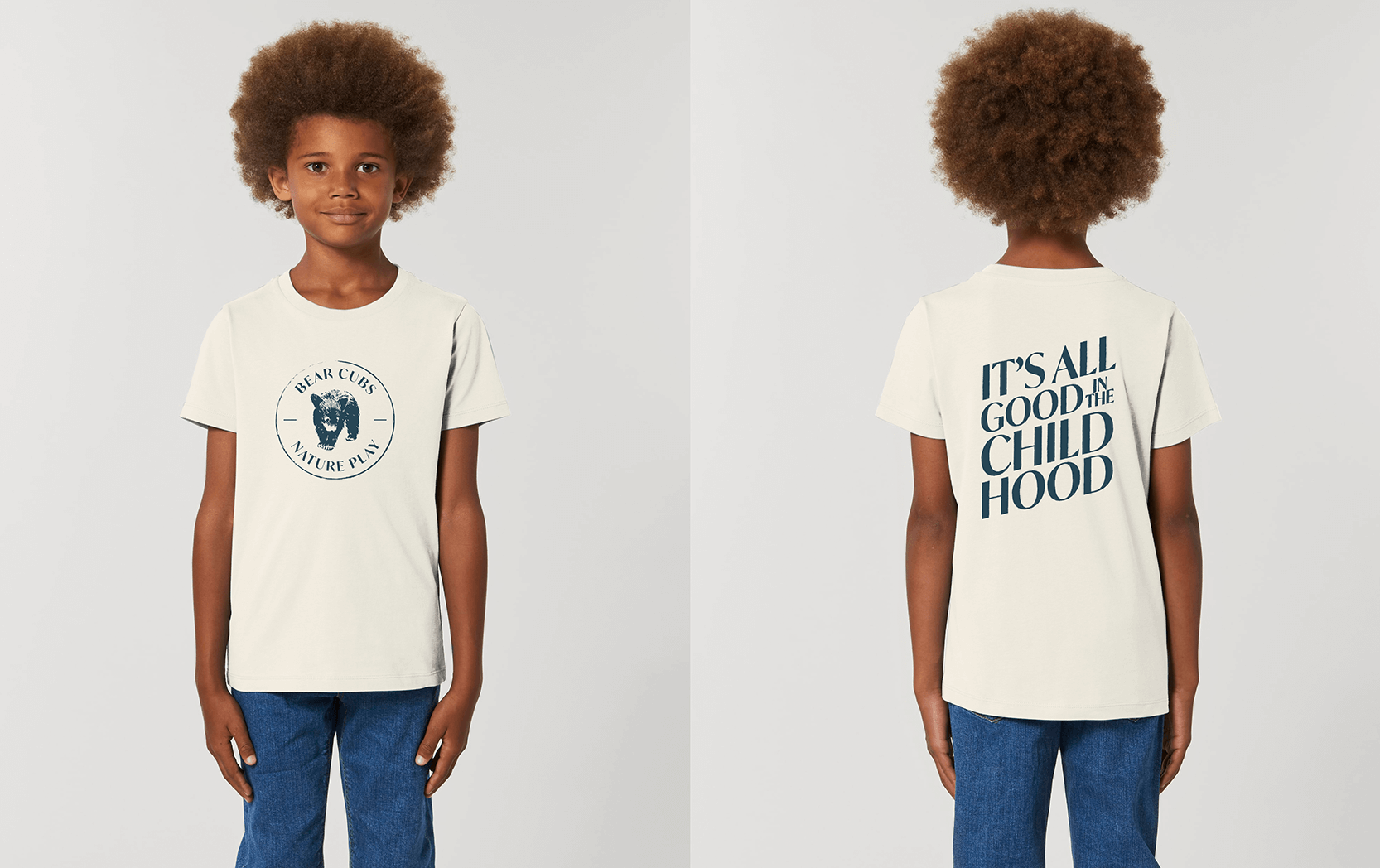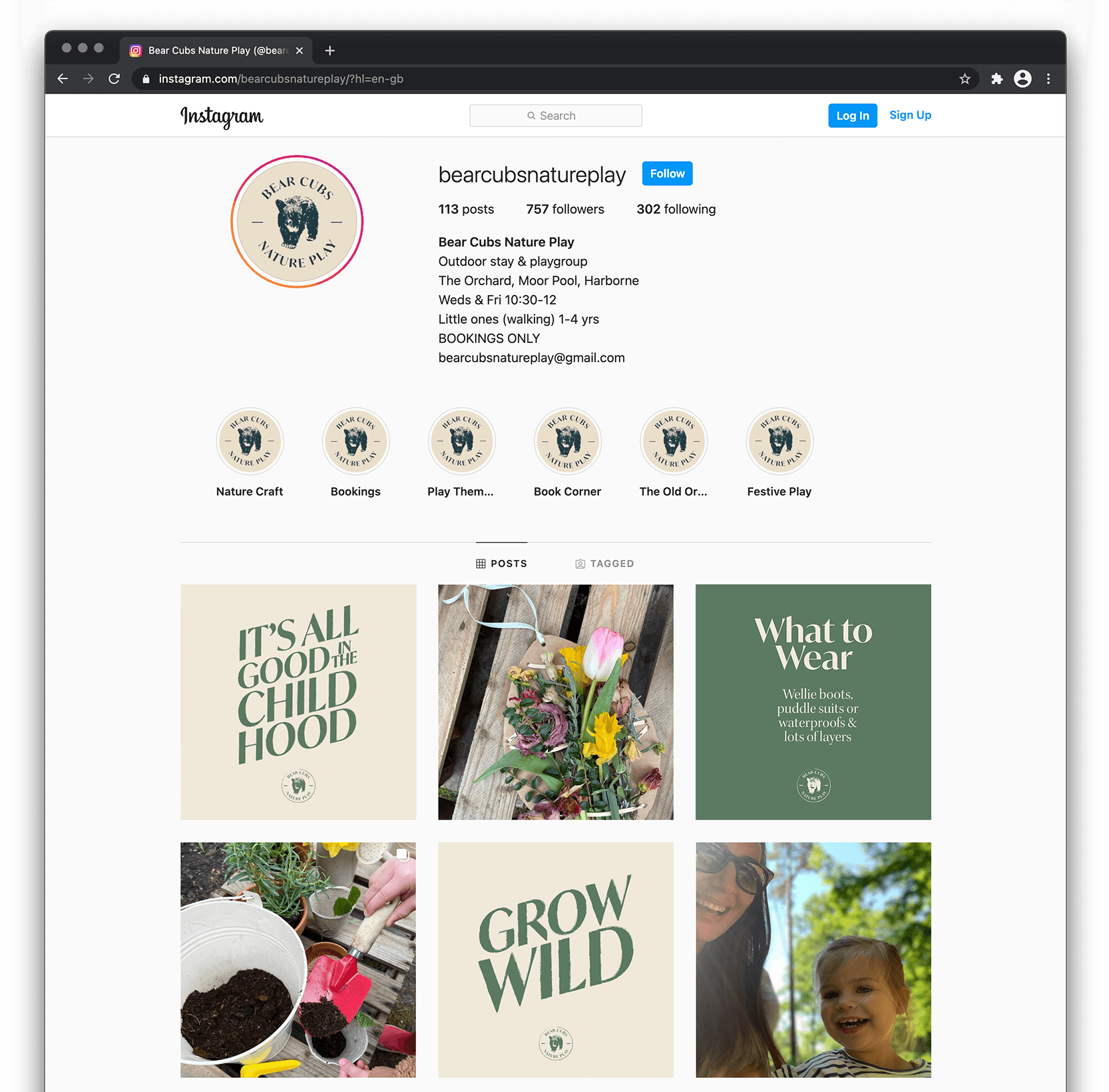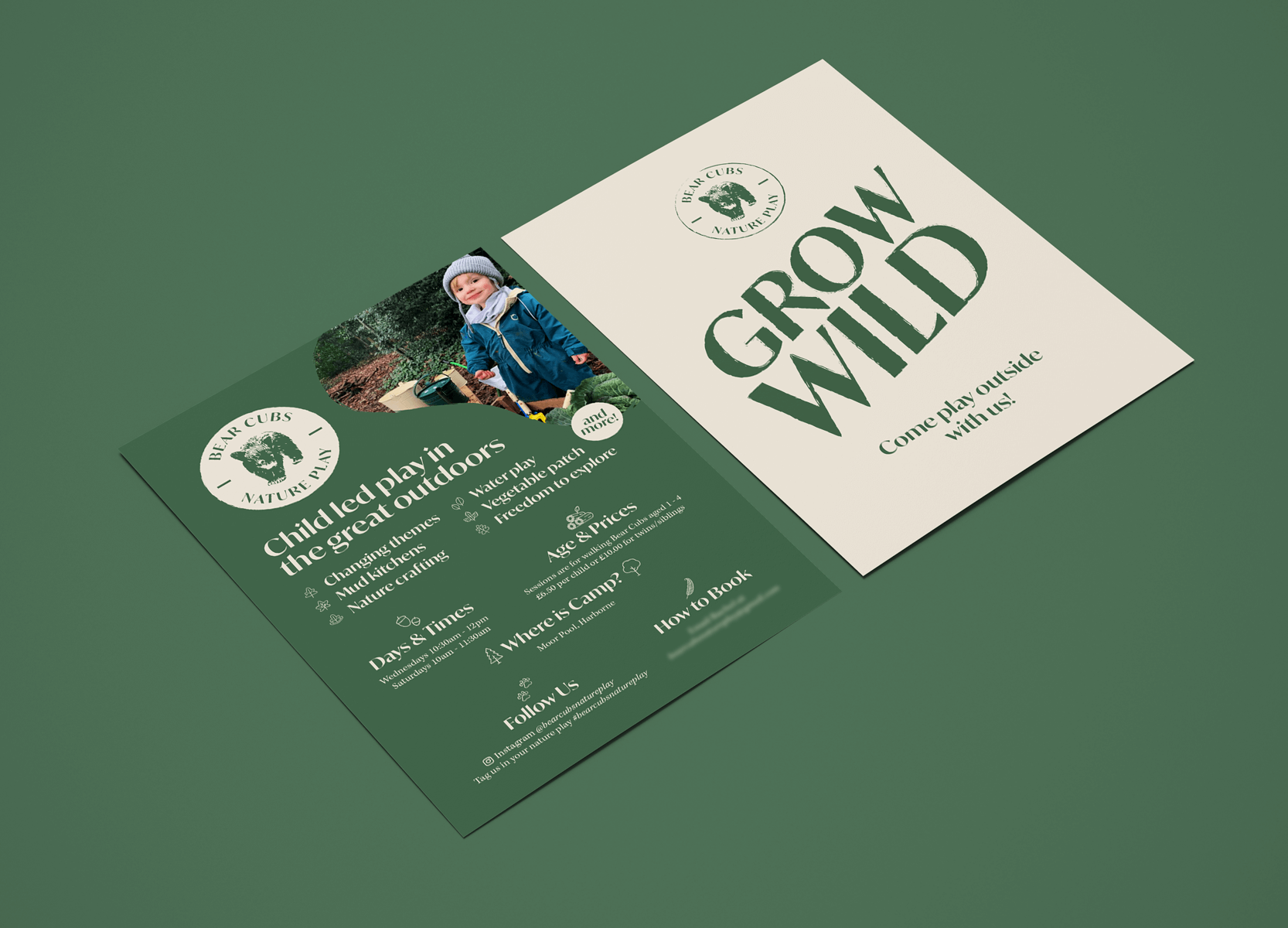 Bear Cubs Nature Play is an outdoor stay and playgroup located in Harborne, Birmingham. The playgroup centres around a small woodland at Moor Pool and caters for children aged 1 - 4, offering them a safe outdoor space to play and learn about the great outdoors.

I was approached by Bear Cubs at the very beginning of the project, so I had a good amount of control over the brand direction. Although they had a general aesthetic in mind, I was given a lot of creative freedom to explore as I saw fit. What was clear early on was that they would need an identity that appealed to parents more than to the children in attendance. Bear Cubs were keen to set forth a feeling of safety and trustworthiness within the identity, showing parents that their playgroup was a safe place to send their children. I coupled these themes with an outdoor, natural, rough-and-ready sensibility and developed a brief that would encapsulate them all.
Brand Realisation
Print Design
Digital Design
For me the project was a perfect opportunity to operate outside of my comfort zone. The majority of projects that I work on are within the corporate world. Having the chance to adopt a slightly different approach was something that I enjoyed greatly. The identity I developed falls somewhere between order and chaos. To me this is the very essence of what an outdoor playgroup should be. Sharp, geometrically ordered typography, redrawn by hand instills more tactility to the graphics. Pair this approach with a palette of earthy greens and browns, and the identity to has a sense of kid's muddy footprints left across a freshly cleaned floor.

Aside from the logo, the palette and typographical choices, I also crafted a fairly comprehensive set of print and digital goods. The usual social media assets continue to be rolled out, a large set of custom icons was created for use across the board, and everything from signage to flyers to kids wear were also called for when it came to physical goods. The result is a consistent, impactful identity that has ticked all the boxes for Bear Cubs. You can see more of their output as we continue to grow the brand here. Here's to messy kids!